wpc profile making machine
---
Extrusion Line
Using natural fiber in extruding profiles is getting popular .People try to develop new properties of the finished Wood Plastic Composite(WPC),such as PP/PE resin mixing 40-80% natural fiber or PVC mixing 40-70% natural fiber then produce different kinds of profiles.
Based on this mass requirment ,ABLEPLAS MACHINE has developed 1.segmented twin screw extruder + special single screw extruder line 2.parallel twin screw extruder + special single screw extruder line combine tooling die head and all down stream equipments for WPC profiles production has already got very good result.We creat the market for our customer wo come from all the world.
Dising /Mixing and drying unit
Dosing
The optimal formulation( by weight)
1.Polymer:-PVC 30-50%
-HDPE/PP 30-50%
2.Natural fiber:Wood fiber/rice husk/sawmill/…30-80%
3.Additives:Depend the formulation 0.5-5% or more
Mixing
Key point machine for mixing the natural fiber/resin/additives well
1.Batch type:Housing volume 12Lor 20L
2.Capacity:200-250kg/h or 400-500kg/h
3.Motor:250kw or 500kw
4.Rmp:Max.1500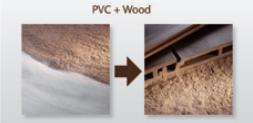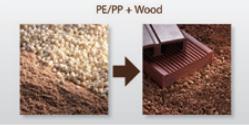 Compounding System
ABLEPLAS offers a complete line of single and twin screw compounding and reprocessing extrusion systems featuring extruders designed for the specific application.
All system incorporate proven process engineered feed screw designs with optional venting ,side feeding and complete process feed systems for volumetric ,gravimetric weigh blending or starve feeding of the materials provided as required.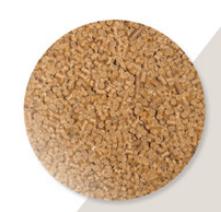 Extrusion line
·Material preparation,compounding
·Extruder-plasticizing in the extruder,we offer two types of extruder line
1.Double stage types:Segmented twin screw extruder + single screw extruder
2.Double stage types:Parallel twin screw extruder +single screw extruder
·Die head -sizing tooling:special design for wood plastic composite
·Downstream equipment:calibration table,haul off unit ,cutter,stacker
·Accessory machine:embossing ,printing ,brushing ,lamination,veneering……