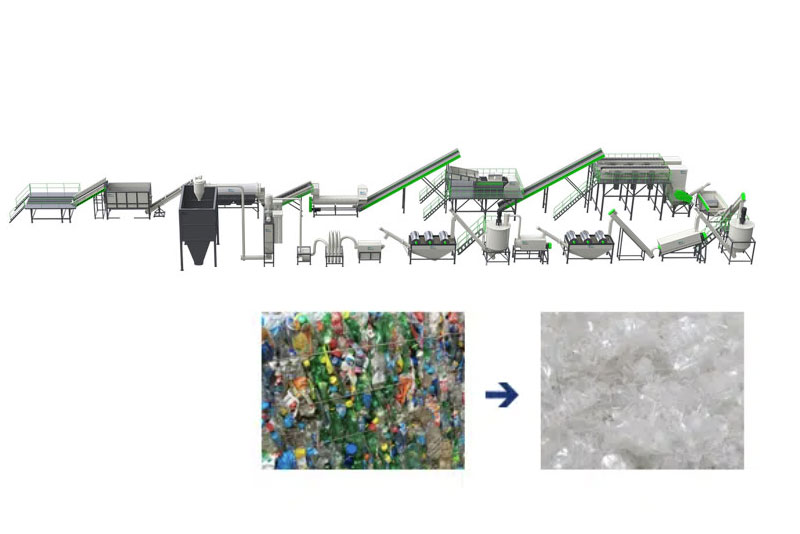 PET bottle washing recycling machine
PET bottle washing recycling machinery is widely used for waste PET bottle. It includes de-label machine, feeder, crushing and washing machine, steaming washing, floating tank, drying and storage silo.Finally product is the cleaned PET Flakes. We can also provide a variety of personalized design solutions. Production capacity is from 500 kg/h to 2000kg/h.
PET bottle washing recycling machine description
Ableplas PET bottle recycling Machinery production line is suitable for all kinds of PET bottles recycling, like mineral water bottle, sodas bottles etc. The whole line includes bale opener, label remover, manual sorting, crushing, hot steaming, floating tank washing, drying and silo system. Different scheme could be offered according to material's condition.
Ableplas Plastic Bottle Recycling Washing Machine Work Process: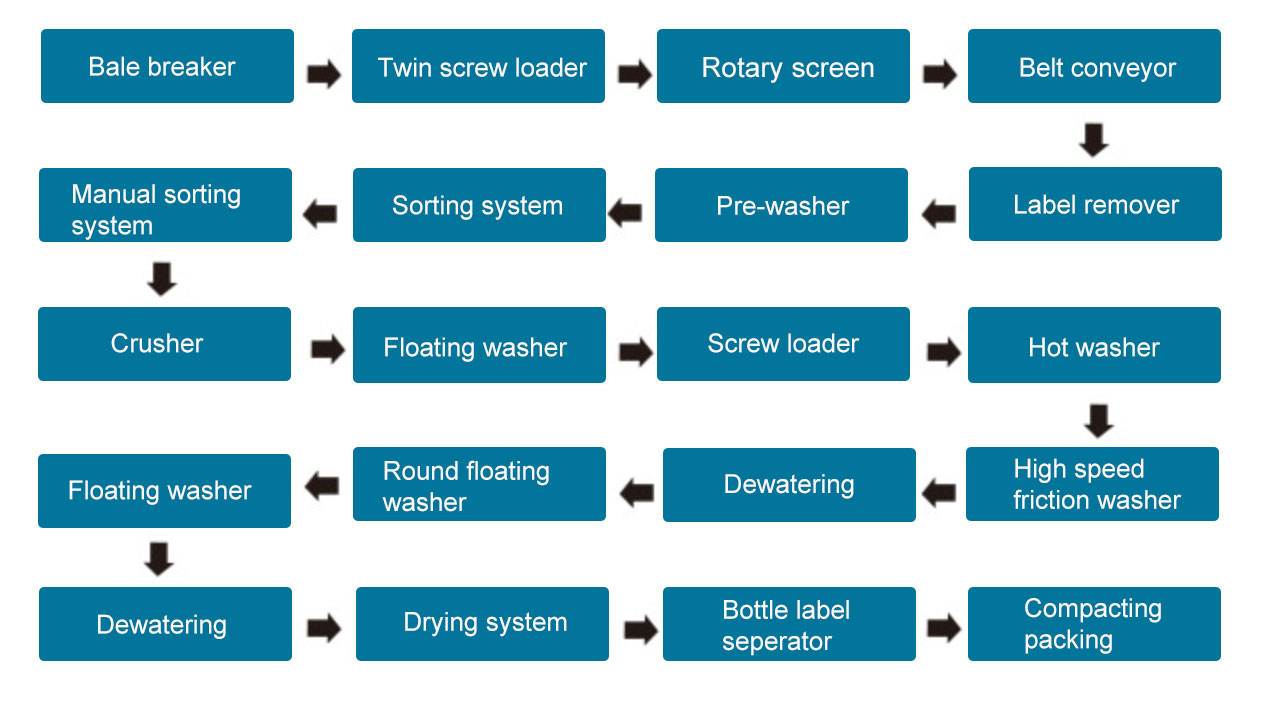 Belt conveyor:
The belt conveyor is for transporting all kinds of plastic bottles to crusher, it is automatically working. Frequency control.
Bale breaker
The bale breaker  is used for openning the PET bottles' bale before crushing and washing.
Crusher
The crusher will crush PE film into small sizes. Large PE Film will reduced into small pieces.
Label remover
The label remover can remove the plastic label by using the air suction and  blade friction .
This machine is mainly used to remove the PVC label and OPP label and other label from the bottle.
Floating Washer
The floating washer can seperate the metal and washing the crushed PE film. Parts touch with materials made by stainless steel.
Dewatering Machine
The dewatering machine will shake off the film moisture. Dewater effective : ≧95%